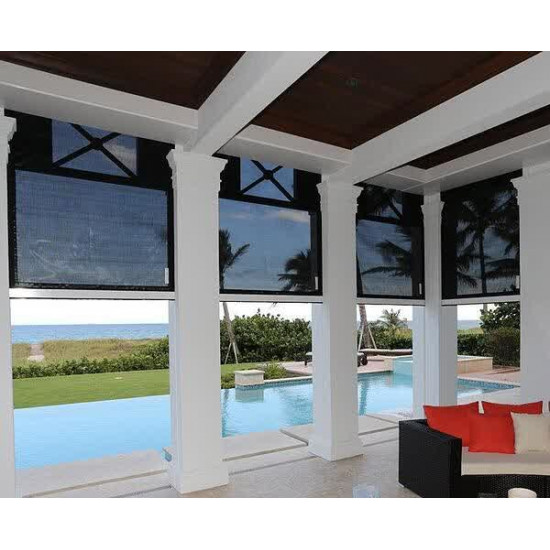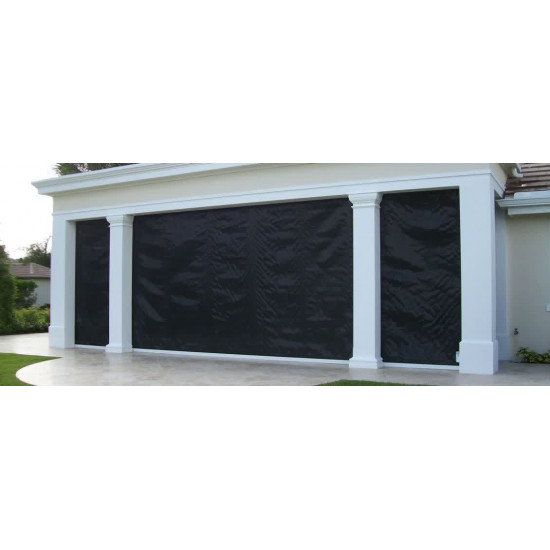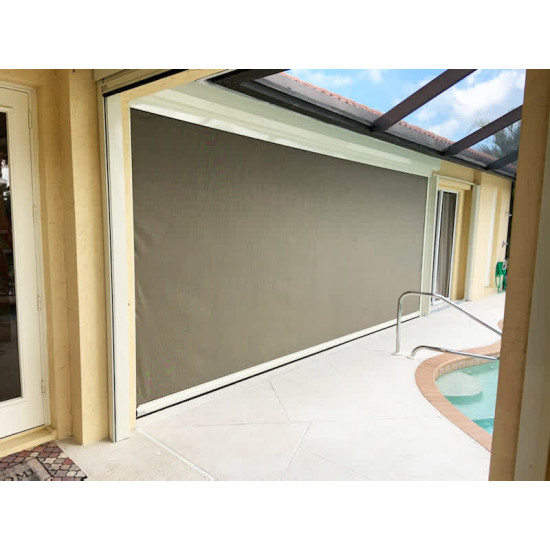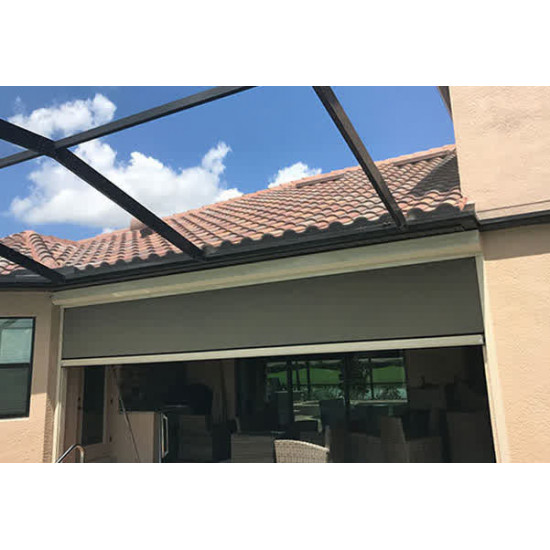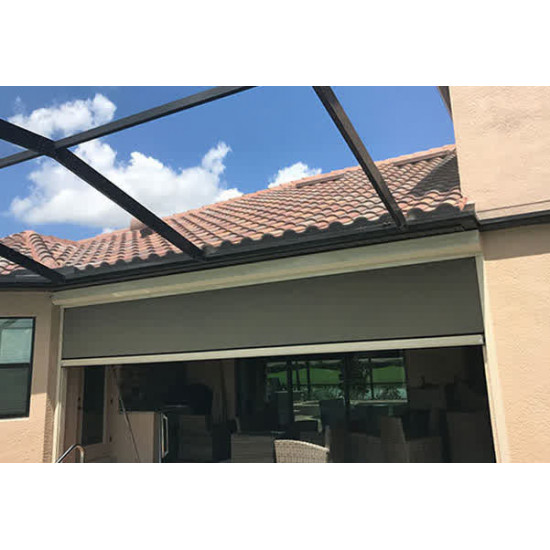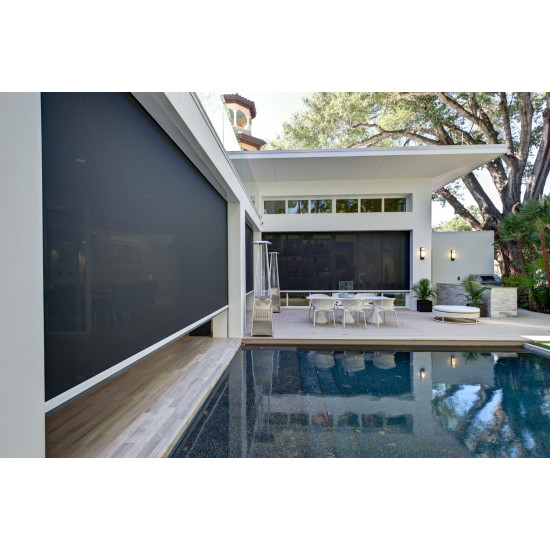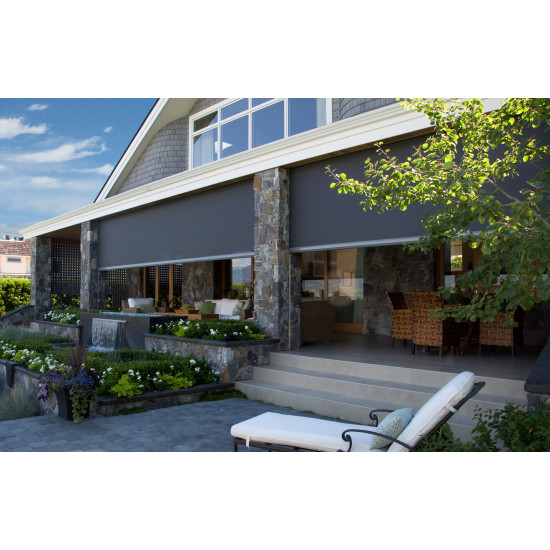 New Hot -17 %







Hurricane Rolling Screen (Impact Storm Screen)
Our Roll Up screen provide the ultimate in storm protection for your home or business. Our Rolling screens come with a smooth, manual crank or can be upgraded to the fully synchronized electric motor drive for maintenance-free operation. Roll screens offer an elegant design solution with minimal visual impact. Our Rolling screens are constructed of the finest grade of Kevlar for maximum impact resistance and durability. Our specially designed Roll screens provide maximum strength and insulation from sun, storm, heat, and weather extremes.
Our reinforced track system provides strength and maximum cover width. They are specially designed and engineered to blend with and compliment your home or business. Roll screens add substantial value to your home or business and pay for themselves through more efficient heating and cooling of your rooms.

Our Roll screens have been engineered to meet the most stringent wind codes in the Miami-Dade country and have been reviewed and accepted by the Miami-Dade County product control division, Florida Building Code, and the International Building Code.

Impact Rated Shades are designed to provide superior comfort by preventing debris and insects from entering your home
Sun screens, block up to 90% of sun heat, making your home more energy efficient
Prevent fading on interior rugs, furniture, paintings, etc by blocking direct sunlight
Improve your home's façade by giving it a more uniform appearance
Let a softer, more usable light come through your home
Reduces the glare on computer screens and TVs
Lowers electricity costs on homes and buildings
Available in a variety of colors to blend in with any décor
Wind and rain reduction
Preserve views while providing daytime privacy
Installations are not complicated and can be done in a matter of hours
    product approval & installation instructions:

Specifications
Maximum Size
286.5" x 192"
Maximum Design Pressure
200 -/+ PSF
Technical
Profile
Material Type – T6-6063 Aluminum power coated Interlocking slats / blades Insulation – Maximum Shutters, USA Country of origin – USA Gauge – 55mm Reinforced Blades.
Benefits
100% Miami-Dade (HVHZ) FBC Hurricane Approved 85% noise reduction 12% cooler in summer 15% warmer in winter 98% light block out 35% energy efficient Eliminates condensation Reduces glare Rust prevention medium 65% components aluminium
Applications
Doors, Doorways, Windows, Bars, Roof Windows, Canteens, Pergolas, Verandas, Cabanas, Bay Windows, Garden Windows, Curved Windows, Atrium's, Patios Closets, Cupboards, Partitioning Areas.
Hurricane Rolling Screen (Impact Storm Screen)