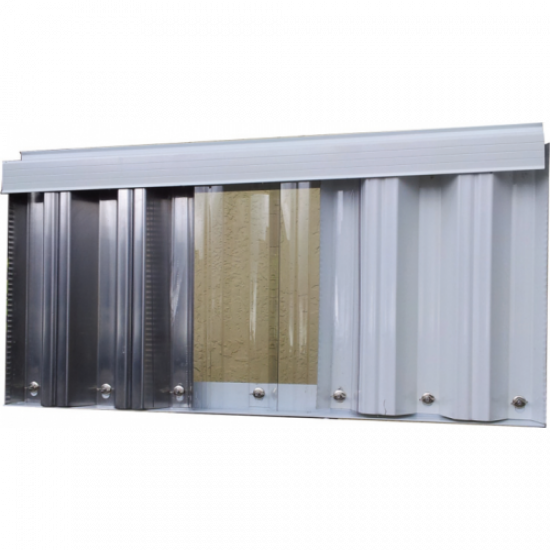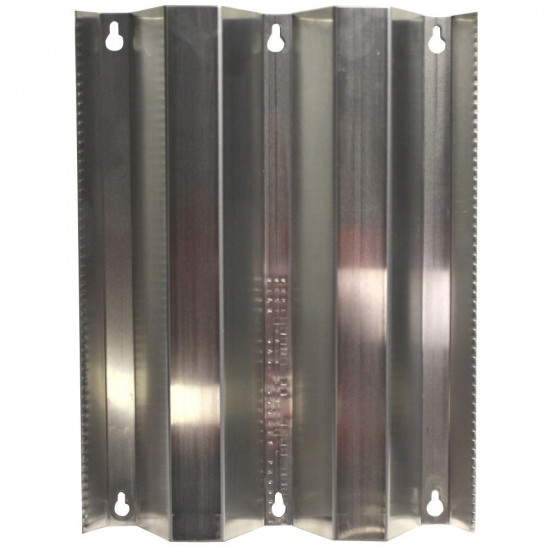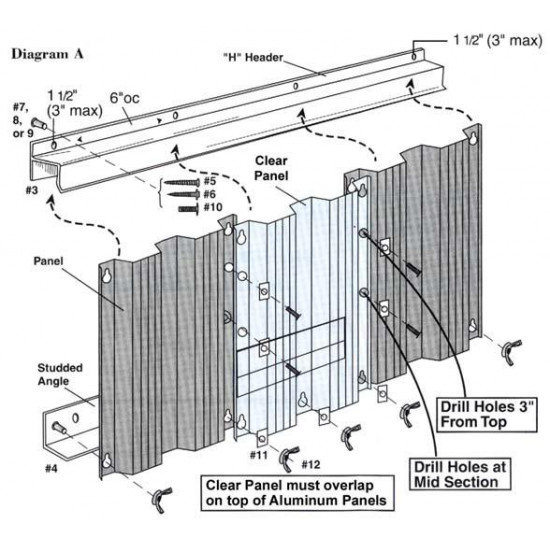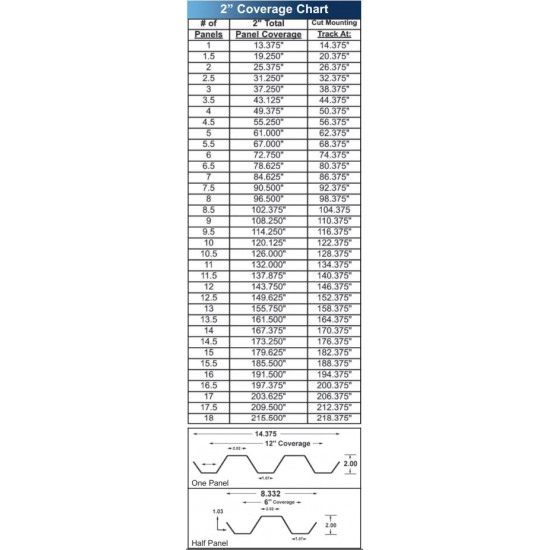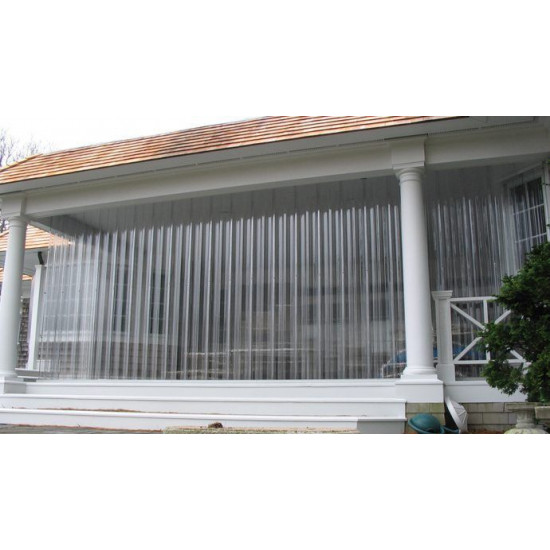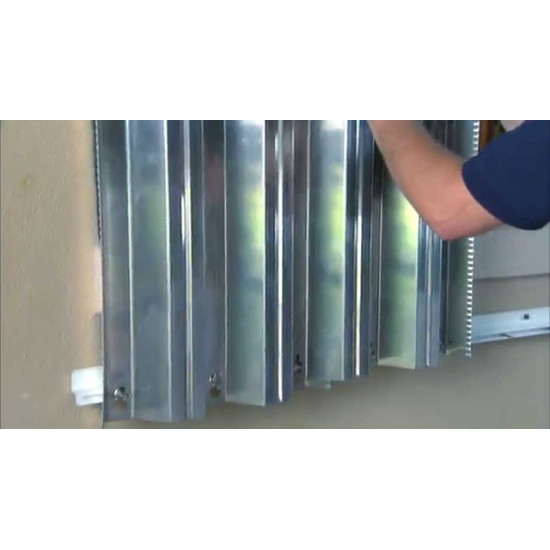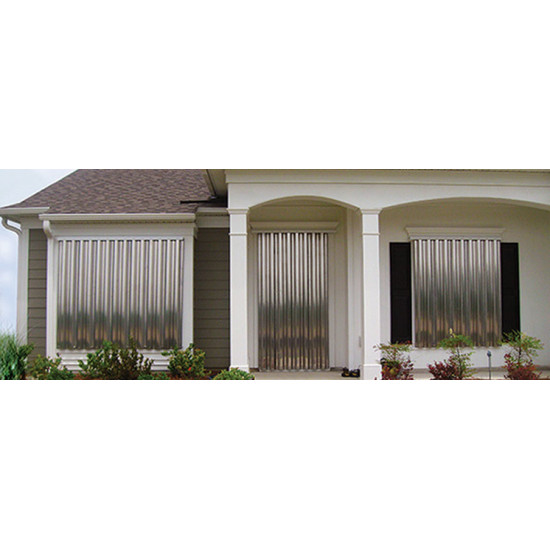 New Hot -53 %








Storm Panel Hurricane Shutter (Rhino System™) - Miami-Dade HVHZ Approved
Storm panel hurricane shutter system offers you unsurpassed protection against hurricanes and optimum dollar value at the same time! If you are looking for the best combination of affordability, protection, and ease-of-use, our Storm Panel Systems Hurricane Shutters are the right solution for your home or business. They offer durable life-time protection and are proven to increase the market value of your home or business, backed by our 10-year Warranty. Whether your needs are residential, commercial, or hi-rise our custom-designed and professionally installed shutter systems will keep you protected for years to come.
Miami-Dade approved, Florida building code HVHZ certified, Texas TDI approved. Storm panel storm and security shutters are the most popular due to cost effectiveness. You can protection your home or business within minutes of a storm arriving or secure your property for security when not home or out of town. Florida is the hurricane shutter capital of the world and storm panel hurricane shutters protect over 50% of Florida.
Reinforcement points of closure ultra-high velocity 185+ mph protection

Miami-Dade Florida highest hurricane standards, tested, & certified approved shutter system

Specially designed optional commercial heavy duty external operation

Double reinforced corrugated reinforced ribs for maximum strength

Heavy duty design for security protection – Meets code for forced entry resistance

Effectively to protect against storms, strong winds, direct sunlight, & rains

All orders for storm panel hurricane shutters are custom made to fit your window or door perfecting

Storm panels shutter systems stack neatly when storing.

Specially engineered, designed, and built to fit your windows, doors, garages, patios, garages, & more

Long-lasting investment in quality protection against sun, storms, noise, forcible entry, and security 

Our storm panel hurricane shutters come standard with an industry best 10 year warranty

Enhances the value and longevity of any property while protecting 

Meets or exceeds Miami-Dade County NOA and FBC

Elegant stylish protection, engineered to maintain properties appearance

Available colors: White, Ivory, Beige, and Bronze

Frame Depth 3" Wall To Outside Shutter

Miami-Dade approved NOA / FBC Approvals (below)
Aluminum product approval 
&
 installation instructions:

Clear panel product approval & installation instructions:

Specifications
Maximum Size
Infinite / No Limit (Width) x 166"
Maximum Design Pressure
140 -/+ PSF
Technical
Profile
Material Type – T6-6063 Aluminum power coated Interlocking slats / blades Insulation – None Brand – Maximum Shutters, USA Country of origin – USA Gauge – 0.55mm blades - .062mm knuckles
Benefits
100% Miami-Dade (HVHZ) FBC Hurricane Approved 85% noise reduction 12% cooler in summer 15% warmer in winter 98% light block out 35% energy efficient Eliminates condensation Reduces glare Rust prevention medium 65% components aluminium
Applications
Doors, Doorways, Windows, Bars, Roof windows, Canteens, Pergolas, Verandas, Cabanas, Bay Windows, Garden Windows, Curved Windows, Atrium's, Patios Closets, Cupboards, Partitioning Areas.
Suitability
Extreme High risk areas for hurricane, storm, or security issues Excessive noise areas Protection against heat, cold Very high protection for windy areas Acceptable for Peninsula seafronts Fire Protection and Thermal Control Internal or external installation
Warranty
Residential applications 10 years on parts and materials. Commercial applications 5 years on parts and materials.
Storm Panel Hurricane Shutters 2" (Complete Install Kit)
Stock:

In Stock

Brand: Maximum Shutters
Model:

SPKIT

Weight:

50.00lb

Dimensions:

45.00in x 15.00in x 45.00in